Creative Businesses Doing this Have Advantages
There are many solutions or site-builders out there to help creative people sell their work. But most of these solutions are one-dimensional and don't help the creative scale what they are doing or to compete in other ways.
Whether you're an artist, illustrator, designer, writer or musician, it's easy to have tunnel vision and think 'selling your work directly' is the only path to doing this thing for a living.
The good news is, today there's so much more one can do to gain exposure, awareness and build your brand.
Story Time: My Days as a Fine Artist
I'm taking you back in time — early to mid-1990s.
My speciality was painting on canvas – large canvases! In my short career I had completed over a 100 works. Of course, I'd also done 1000s of smaller pieces, drawing, sketches.. you name it.
I was mostly self-taught and learned everything I could about the art business from books I picked up at the library or bookstore (remember, no Internet!)
I'd say, monetarily, I broke even in those years. I did sell some art.. I was commissioned to do paintings. I held personal art-shows I promoted and sold art that way.
So I had some limited success. But alas, the struggling artist lifestyle lost it's appeal at some point and I eventually put my paint brush down to pursue other avenues.
As I look back, I just think about what it would be like to be that same artist today. My goodness.. today's artist has so many more options than we did 3 decades ago!
More Exposure via Sharing
How incredible would it have been if I could have documented my journey? Or helped others as I navigated my way through the art business?
What if I could have blogged, had an Instagram account, YouTube,..
What if I could have had a website and integrated FaceBook messenger (like I do here on this site) and opened instant conversations with my prospects or fans?
What if I could have taught others by creating awesome art courses and/or a membership.
In those days, I had to hope that a gallery would discover me or some random person that stumbled into one of my shows had connections (this happens in the movies.. why didn't it happen to me! 😉 ).
What Creatives Get Wrong Today
So back to my original point. Trying to just "Sell Your Work" is not the best path for most. There's just too much noise and competition.. most people are at a disadvantage. Especially if there's isn't an obvious hook that sets you apart from the competition.
A better approach to consider today is to come at it from a different direction; do something else that drives awareness for what you do. Teach, share and/or document your journey!
Become an authority in what you do! Build raving fans!
I know.. you just want to create what you create; your self-image is just doing what you do. But let my give you another lesson from my past as an artist.
Artist or Nothing
I was bullheaded. See I was an 'Abstract/Expressionist' painter. Like Picasso I wanted to be Picasso. I WAS my art and wanted to be nothing else.. I was either going to make it as a painter or nothing else.
Looking back though as I quit completely and went into non-creative fields, I wonder.. maybe I should have just done something else 'creative' and continued to do my art.
Just coming at it from an angle..
What if I had become a graphic artist.. gone back to school for that. Continued to do my art on the side?
But I'd still have been doing something fulfilling and creative!
I think that opportunity to do something related is even bigger today. With the advent of the Internet so many new avenues have risen.
Teaching What You Do and/or Documenting Your Path
People learn so much from watching others. You could simply share your journey and experiences with an audience on YouTube and help so many people.
You could do something more formal and teach specific skills; teach by recording what you do as a creative.
You could take it even further and create a course.
Further yet, create a website that serves as a hub and delivers great content and generates new income streams for you!
A more recent experience I'll share..
I actually have been picking up art again recently. As a side-hobby more or less (in fact, I just started posting my art on my Instagram account – feel free to follow! @mattlevenhagen).
But one of the things I wanted to do this round was get better at 'realism'.. specifically drawing portraits.
I ended up on YouTube as most people do these days. Found a number of artists to follow.
But eventually one won me over (Proko). He had some amazing videos and they lead me to his courses on his website.
Powerful stuff! He is an artist.. but he's an awesome teacher too! He created a GREAT course. And he's leveraging social media to drive sales on his website.
If you're good at what you do, what's stopping you from doing the same thing?
I'd Love to Help You Explore this Path
As I said above, I was an artist for a period in my life. But went on a journey building a range of businesses over the last several decades.
One of the things I did was create my own content, digital products and courses (via memberships). They were related to business, marketing and advertising, but I did pretty well! I sold 100s of my digital products and over a 2000 people signed up for my monthly memberships.
That business and marketing experience coupled with being in-tune with what a creative requires is a powerful mixture.
I design and build websites today (yes, I have found my creative outlet finally!). I understand how to build courses, teach and deliver content. I'm a conversion expert.
Let's talk!
If this is a path you have been thinking about (or maybe you do now, but you just need help taking it to the next level), set up a 10 minute call with me and we'll see if we're a good fit and if I can help you.
Don't give up on your dreams like I did… Find a new direction and sell more of your work as a result! Do this by sharing, building authority, gaining fans and helping others!
~Matt Levenhagen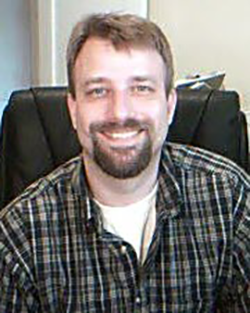 Latest posts by Matt Levenhagen
(see all)