Transforming Your Whole Business Website into a Sales & Lead Magnet
You have a website.
It's time to transform it into the money-making machine it deserves to be.
How do you tap into the billions of people searching the Internet.. the millions that might be interested in your content, product or service?
Create Valuable Content – That Converts
The first step in transforming your website from just any other website to a profit-making machine is to build up the content. I know, this step is usually counted as part of the design process and rightly so. However, if you take this step from a web design standpoint, you won't focus on optimizing your content.
Every piece of content you put on your business website must lead visitors towards taking action. This is why your web pages are more like marketing assets and should be treated as such.
When building up your website content, here are some pages you'll likely focus on first:
Homepage
Your homepage is the welcome mat that, not only introduces your business but encourages visitors to "come in". It should tell visitors things like: who you are, where you're located, and what you do. Also, mention what sets you apart as a business and the services or products you offer.
The front page of a website is often pretty broad in scope (obviously, depends on how tight your niche is and how true that is for your particular case). But it should encapsulate what you are about and give them a profitable action to take.
Ask yourself this. No matter who it is… what is their next step. And make that step easy for them to identify and take.
About Us
The name of this page may be "About Us" but don't let that fool you – this page is more about your customers than you. Many businesses use this page to gloat about their achievements, which is not bad. However, only doing that could leave conversions on the table.
Your customers don't only want to know about your awards and trophies (although, that does help build authority). They want to know what you can do for them; how can you help them solve a problem or get what they want.
Use your about page to connect to your customers by touching on their pain points, frustrations, and challenges. Weave these into what your business is all about in such a way that not only will your customers relate, but they'll see you as the savior they've been looking for all along.
Products/Services Page
If you have multiple offerings, this may include category pages that link off to more detailed, individual product/services pages.
These pages give details about the products you sell or the services you provide. However, that doesn't mean your descriptions should bland and boring. Describe your products and services considering what your customers are looking for. Whatever you're offering, it must be presented in such a way that it strikes a chord in the heart of your prospect.
Now this part of your site, again, can take many forms. Depends on if you are selling one product, a service, multiple…. But obviously, these pages will have a dramatic effect on your bottom line, so give them proper attention!
Contact Page
For visitors who want to take the relationship further or get help, the contact page is one of the most important pages on your website. Make all your contact details clearly visible and easy to access.
Provide:
Physical address
Email
Phone number
Hours of operation
To make it easier for customers to come to your business, embed a Google Map on your contact page if you are a company that has a physical location.
And think about what you need from this person to help them better up front. Every business has unique questions they can ask to filter, identify who they are and drill down so you aren't wasting a lot of time in support.
Blog
Another vital page part of your business' website is the blog. This is a page where you publish articles that your readers find relevant, valuable AND serves to attract free, targeted, organic traffic.
The blog should help you build relationships with your customers. It also helps you:
Establish yourself as an authority in your niche
Help visitors who are sitting on the fence decide to partner with you
Increase your visibility online
Entice folks to learn more about your business or become leads
It may be one of the most underrated marketing tactics for businesses, but blogging is one marketing tactic that can give you phenomenal results.
To be more consistent, create a content calendar and publish regularly. You can also outsource this part of your marketing if you don't have the time or skill to create conversion-optimized blog posts.
Build Content, Generate Leads, Sales & Authority
Some folks get by by 'just having a website'. Maybe they generate sales, leads and build authority in other ways.
But even those folks may be leaving a lot on the table. A website can help attract more business and can be leveraged to grow visitors, fans, leads and customers.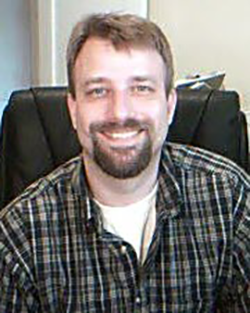 Latest posts by Matt Levenhagen
(see all)