Portfolio
Our latest project
Schu Industries: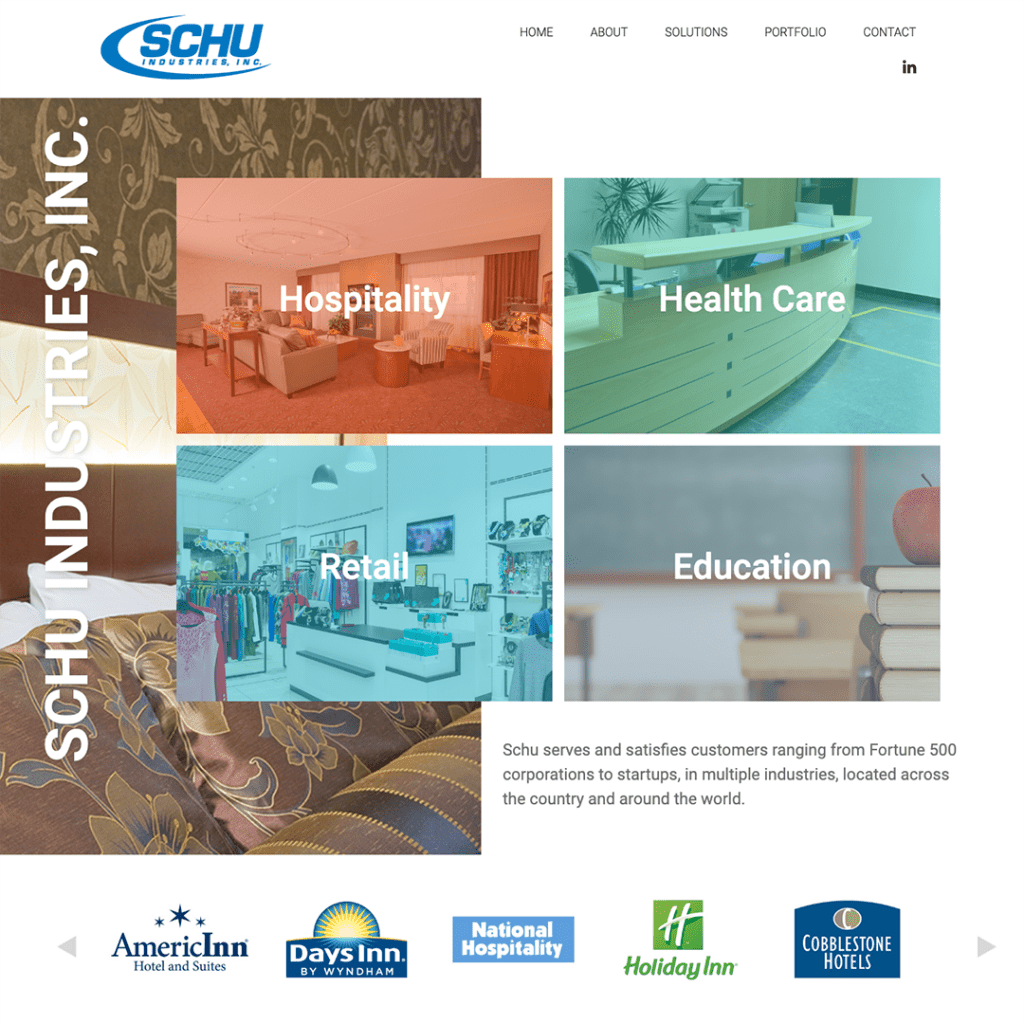 Schu Industries is a furniture manufacturer focused on 4 sectors: hospitality, health care, retail and education.
First, we helped them redesign their existing website to give them an improved, clean and modern presence on the web.
Then we translated that design to leverage the popular CMS WordPress and WooCommerce to help the manage their catalog of products going forward.
See it Live: Schu Industries
Past Projects:
Custom Designs Created for the Hexater Marketplace